We provide luxury home storage that is air conditioned, secure. We only provide the luxury storage service to customers who also agree to use our moving service. This rule is not set up to win us more business, but it is used so that we guarantee your furniture and storage items from the moment it leaves your property. Hence you can have peace of mind.
The luxury storage is provided on a personal level, dealing with one person at all times to ensure high customer satisfaction.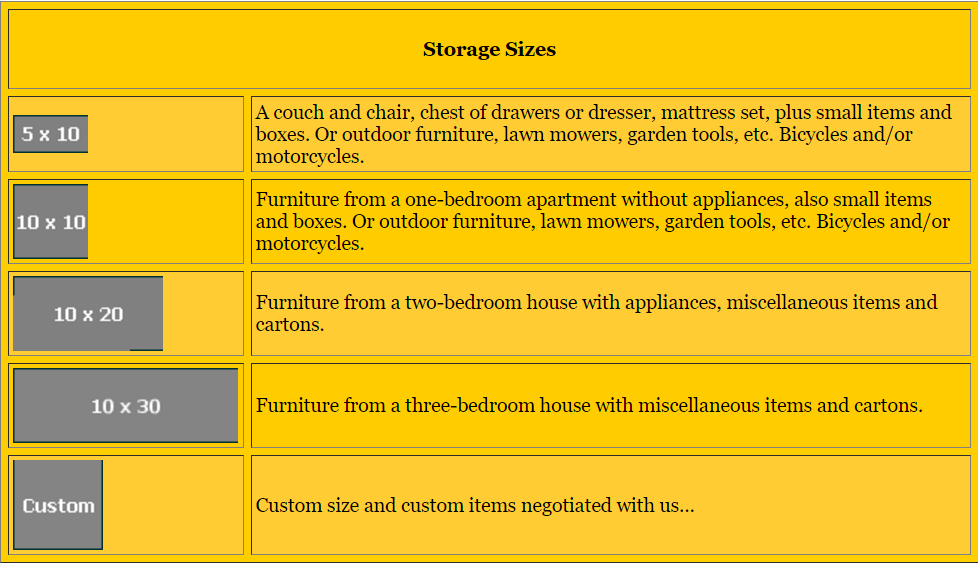 Prohibited Storage Goods
Common sense and state laws determine what may be stored. You alone control access to your storage space; therefore, never store live animals, perishables, liquids, explosives, flammable liquids and fuels, toxic materials, or other items that need a controlled environment. Remember to drain the fuel from gasoline engines before storage.
APPLIANCES: A refrigerator or freezer should be thoroughly dry and stored with its door slightly ajar. Some goods can be stored inside large appliances and boxes can be stacked on top of stoves, refrigerators, and freezers. Make sure that stoves and cooking equipment are cleaned before they are stored.
FURNITURE: We place a corrugated cardboard mat and plastic sheet on the floor and we always cover furniture.
We mininmize the storage space you need and not the safety of your furniture; hence we never stand sofas on end.
MIRRORS, WINDOWS AND SCREENS: These items are covered and padded.
We can also store Cars or small Trucks, enquire for more details...